Leadership Connect 
Become a Future Fit Leader : 12- week virtual course 
WANT TO IMPROVE YOUR LEADERSHIP SKILLS?
Leadership Connect is a 12-week leadership course created by New Zealand leadership experts, Mantle.
Developed using our world-class, neuroscience-based approach, it combines the knowledge of our experienced coaches with our intuitive online learning platform. The result is a virtual programme that gives people in any organisation access to the type of leadership development training usually only available in large-scale companies.
Leadership Connect is ideal for:
Experienced managers who want to build on their leadership skills
New leaders who want to hit the ground running
Potential leaders who want to get ahead of the game
You will learn:
How your mindset influences your leadership approach
How to build the 'right' leadership habits to keep you at the top of your game
Practical tools and techniques for leading with confidence
How to put your new leadership ability to work on a day to-day basis, whatever your context
Your learning will be facilitated through online tutorials and access to a dedicated virtual coach. As part of your learning, we will empower you to work on a real leadership challenge you are facing and develop a plan to solve it.
Early-bird tickets: $499+GST 
(If booked before 28th October 2020)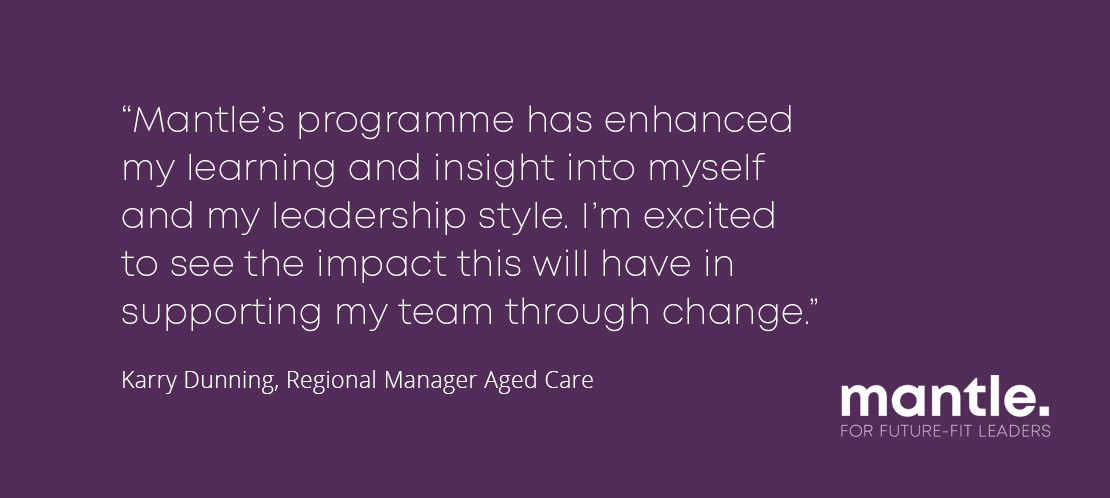 Early-bird tickets: $499+GST 
(if booked before 28th October 2020)