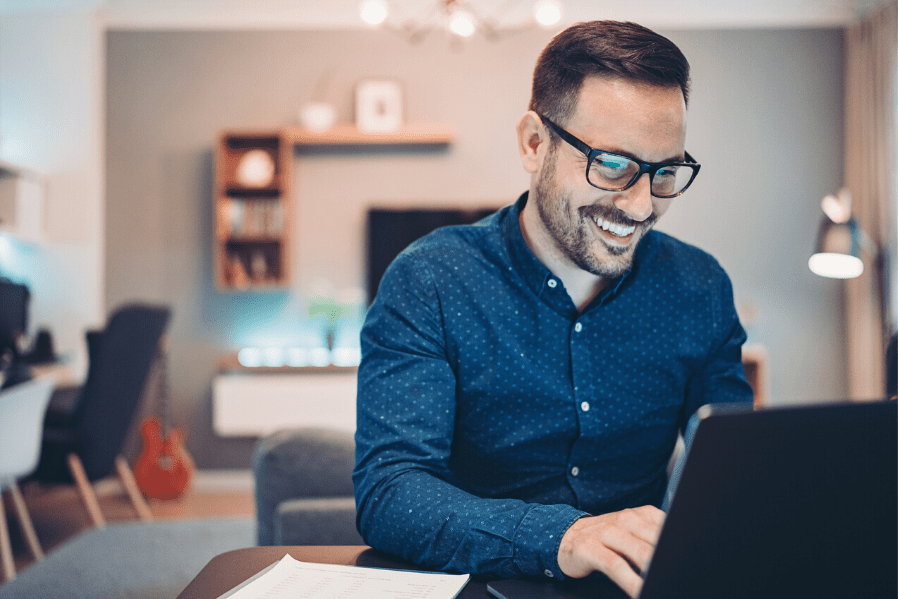 01 Jun 2020
Can virtual leadership development programmes really deliver the same result?
The Coronavirus pandemic has caused many disruptions for businesses around the world. This includes those who are undertaking leadership programmes to create better leaders for their organisations.
However, this new situation we find ourselves in has led to the need for new training scenarios and that's where virtual leadership development programs come into play. And we've seen some very interesting actions due to their implementation.
The Coronavirus pandemic has created many disruptions for businesses around the world – not least that millions of employees are now working from home for the foreseeable future.
In addition to the challenges that remote working presents for BAU operations, many organisations have had to postpone or cancel their planned leadership development programmes – primarily because it's simply not safe to bring people together in a face-to-face context.
This was the case for one of our clients – one of New Zealand's largest organisations. They had successfully put several cohorts through our leadership development programme and were due to roll out a much larger scale programme in March.
Enter Covid-19 and, because parts of the programme were delivered face-to-face, suddenly their plans were up in the air!
Keeping momentum
Our client's leadership programme focused on fifty learners located around the country.
The original plan was to gather them in smaller groups, and to facilitate the learning in the traditional way, over several face-to-face sessions.
While this was no longer possible, waiting until the lockdown eased was equally unappealing – our client was eager to start seeing the benefits of the programme across the organisation without delay!
The question was whether to postpone, cancel, or try another approach.
Pivoting to meet the Covid-19 challenge
The original design of the client's programme revolved around a three-phase approach.
Phase one: This phase incorporates our online platform (Promote) to act as the backbone of the program, providing the corporative relevance, the learning theory, and social learning.
Phase two: Once this knowledge foundation has been delivered digitally, participants attend face-to-face sessions in order to practice and develop key behaviours.
Phase three: During the final phase, there would be additional application assignments, facilitated by both instructors (digitally) and supported by key stakeholders (face-to-face) to ensure that the learners implemented learnings in their workplaces, and were supported in doing so.
While some elements of the programme were always intended to be delivered remotely, the commitment to including face-to-face sessions meant the programme need to change quickly in order to become a fully digital experience.
Going digital
Our team is highly experienced at delivering programmes in a virtual context. This meant we were able to quickly redesign the learning journey so that elements which had previously relied on in-person sessions, were now fully online.
A key consideration was that the positive impact of face-to-face interactions and group learning could not be lost.
The solution has been to redesign the learning journey on Promote and facilitate the face-to-face sessions virtually and increase the learner support by establishing action learning groups.
Challenges
Of course, this approach has not been without its challenges – particularly in ensuring learners remain engaged when they are not physically in the same room as their trainer and peers.
The key to addressing this has been to focus not just on the face-to-face elements, but on the design of the programme as a whole. To take the emphasis away from the purely co-located elements and place it across the different media. Taking this approach, we can still achieve the impact we are after, but the virtual facilitation takes on a more central role.
The upside?
The upside is no need to travel, a reduction in logistical costs, and a continuation of the program roll out. All this, without a loss in quality and still providing the learners with what they need to apply their learning in their places of work.
So – same results but at a lower cost.
An additional factor may well turn out to be that this client chooses to stick with the virtual approach – especially as learning becomes more familiar and comfortable with it.
Ultimately, an unprecedented situation has forced a change in approach and created an opportunity to try something new. As a result, they have ended up with a high impact and more scalable programme that requires a lower per learner investment.
Interested in creating a virtual leadership programme for your organisation?
Our team has created and executed virtual leadership development programmes for some of New Zealand's largest private and public sector organisations. To learn more, get in touch.
Interested in learning more about how a coaching approach could help you to develop your team?
To arrange a no cost, no obligation conversation, contact us.
Contact Us
Download our free resource on agile leadership.
View eBook