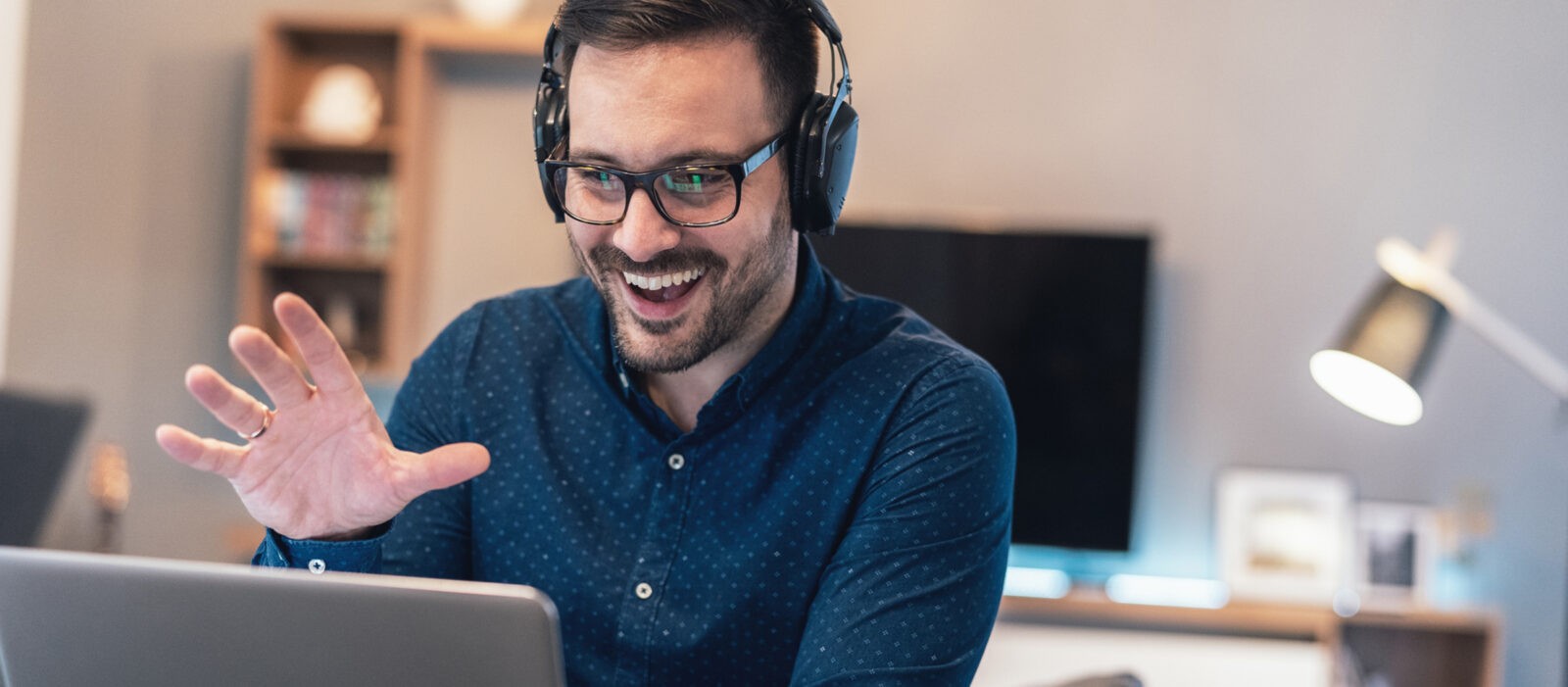 20 Aug 2021
Communication is key when hybrid working
Good communication is crucial when it comes to maintaining the success of teams working remotely. Leaders need to communicate with greater clarity and frequency. Leadership expert, Ruth Donde, explains some practical ways to effectively engage with employees in a hybrid world.
Building success when hybrid working
In a hybrid working scenario, leaders are managing teams that are working from home (or perhaps spending a little time in the office, too). In my series on hybrid working, I've explained the many benefits this approach offers – as well as some practical ways leaders can maintain productivity among those working remotely.
Another critical aspect for success relates to successful communication. Leaders must be pro-active when it comes to communicating with their teams. This ensures people feel connected, engaged and informed.
Should you Zoom, email or IM?
We're certainly spoilt for choice when it comes to the technology available for communicating with remote working teams. But what exactly is the best medium to use? Consider this:
You may favour email, while another colleague likes instant messaging
Perhaps another thrives with the occasional video call
Then again, a simple phone call might suffice
Ensure you identify the best methods to communicate with each of your team members. As you can see, we all have different preferences!
Other practical ways to maintain communication when hybrid working
Here are some ideas on how to maintain effective communication in a hybrid world:
Set and manage expectations
Encourage your people to work around their most productive hours, instead of requiring specific work times. But ensure you establish agreed 'check-in' opportunities when everyone can be present.
Schedule team gatherings
Consistency creates certainty. In these times, it is more important than ever to have systems and processes in place to keep everyone focused and purposeful. This also has the benefit of preventing unnecessary interruptions during the rest of the day, as well as overcoming the tendency for leaders to micro-manage employees because they feel uninformed.
Keep the team culture alive
Pay attention to the people – and not just the tasks. Schedule virtual coffee or lunch breaks. As a leader, this involves letting your team know that you'll be online at specific times and days. See who turns up to chat.
Just taking the time to chat can help boost our well-being (as well as creating more serotonin – a feel-good neurotransmitter). It's crucial that leaders create these opportunities.
Consider the personalities of your team members
Those who are more extroverted may want to communicate more often. They may need more of those informal 'gathering' times. Don't forget to invite the introverts too – but don't necessarily expect them to attend each time or actively participate when they do.
Invest in building your team
Keep learning more about your team members and encouraging them to do the same about each other. This could be through a weekly 'food for thought' topic, regular and consistent acknowledgement, or sharing wins and challenges.
Create a team goal or interest
Encourage social groups for specific activities – these can be work-related or not. Perhaps you could encourage a shared outside work activity (like an online yoga class or mini book club). Set up a challenge that everyone can participate in (it could be the goal of walking 10,000 steps each day, or a bake-off etc).
Consider the best ways you can maintain a high-performing team
Everyone's living and working conditions will be different, so leaders should use a multi-pronged approach. Focus on the needs of each individual, the team as a whole, and the work that is required. If you'd like some expert support, we're here to help. Simply contact our leadership experts now.
Interested in learning more about how a coaching approach could help you to develop your team?
To arrange a no cost, no obligation conversation, contact us.
Contact Us
Download our free resource on agile leadership.
View eBook