Want

leadership development

trends, info and resources delivered straight to your inbox?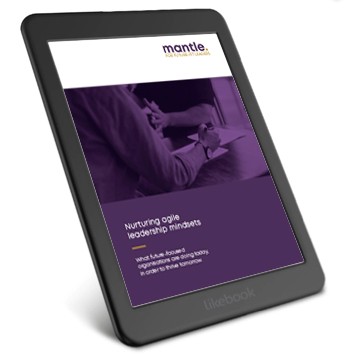 Agile Leadership: What future-focused organisations are doing today, in order to thrive tomorrow
What does tomorrow hold for your organisation? Are your leaders up for the challenges that lie ahead?
Many industries are facing disruption from forces such as technological advances, social and political change, globalisation and – of course – the fallout of the Covid19 pandemic.
For your organisation to thrive in the face of these challenges, your people need to lead differently – they need to be agile, adaptable and future-focussed. So, how do agile and adaptable leaders think and act? What's different about the organisations they work in? Is your organisation ready to embrace an agile leadership approach?
Download our free resource to find out – and to see whether your leaders are up to the challenge.
Complete your details to download our resource and find out how agile leaders…