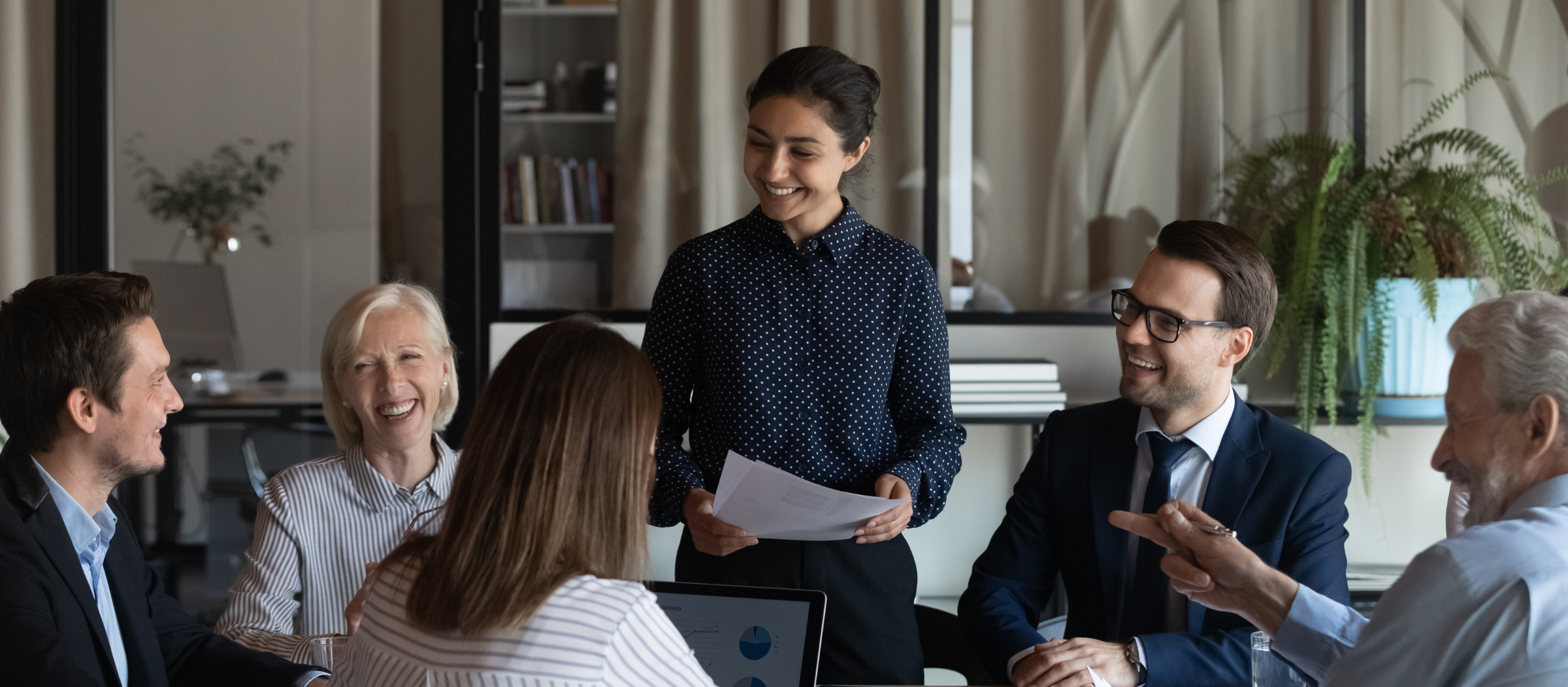 09 Jun 2022
Why leadership style matters when it comes to employee burnout
All leaders want to foster employee engagement – but few know how to successfully balance engagement with well-being. Continuing our series on employee burnout, we explain what leaders must consider in order to create a healthy, productive workplace.
What does your team need to thrive?
Begin the process with some self-reflection as a leader – starting by delving into your workplace research. (And if you don't already have these insights, commissioning an internal feedback survey should be top of the list!)
Drill-down on the negative outcomes you see when it comes to well-being. Ask yourself:
What is making my staff so unhealthy, and at risk of burnout?
What conditions within our work environment prevent them from flourishing?
How can I make it emotionally safer for them to work here every day?
As leaders, we must dig into the data and ask our people what would make work better for them. Consider if your workplace also has access to the gold standard of measuring burnout — the Maslach Burnout Inventory.
Understand what employee engagement involves
Build an understanding of the strongest drivers of employee engagement. According to research by Limeade and Quantum Workplace, this should involve supporting employees to:
Maintain a reasonable number of work hours
Realize their personal potential
Use their greatest strengths
Match their professional abilities with their role and responsibilities
Feel valued and respected
Be supported by their manager and organisation
Leaders and managers who strive to create these conditions for their employees will be more likely to have truly engaged employees, as well as proactively mitigating the risk of burnout.
Start with self-reflection
Leaders need to consider how they are helping (or hindering) workplace well-being. Here are some questions you should consider:
Am I allowing enough time for the work to be completed?
When I assign work, does it align with my employees' strengths?
Are there opportunities for my team to learn new things and develop their skillsets?
Could I better schedule the workflow? (For example, avoid scheduling meetings during the lunch hour or late on a Friday.)
Can I streamline or reduce the number of meetings to free-up time?
Am I creating an environment of trust where my team feels comfortable sharing when they feel under pressure?
Showing vulnerability and being honest with your team about your own challenges and stressors allows them to feel safe doing the same with you.
How does your team perceive stress?
Acute (good) stress keeps you on your toes, ready to rise to a challenge. Chronic (bad) stress, and our response to it, can lead to many health problems – both physical and mental.
When managers know how employees think about stress, they can help them cope with it better and prevent burnout. What's stressful and debilitating for one person may be energizing and exhilarating to another.
Support your team in maintaining a stress 'sweet spot':
Give employees permission to set emotional boundaries with their work – help them identify their limits and recognise their feelings.
Be aware of when stress is building – encourage employees to finish a little early after a particularly stressful day, and to take a break when needed.
Consider your feedback delivery style – some may appreciate critical feedback, while others may experience it as a crippling disappointment.
Get familiar with the resources available to your employees – how can you (and they) access these?
Ensure you are well-acquainted with your company's employee assistance program (EAP) or other mental health resources and that these aren't called upon only in a time of crisis.
Understanding the issue of employee burnout
According to workplace research, employee burnout rates have reached an all-time high. Leaders who understand the impacts, and causes, of burnout can significantly reduce the toll on the teams they manage.
If you, or the leaders you work with, could benefit from some expert support, you'll find our renowned leadership development programmes can support those efforts. Get started now by contacting the team at Mantle for a few complimentary suggestions.
Interested in learning more about how a coaching approach could help you to develop your team?
To arrange a no cost, no obligation conversation, contact us.
Contact Us
Download our free resource on agile leadership.
View eBook