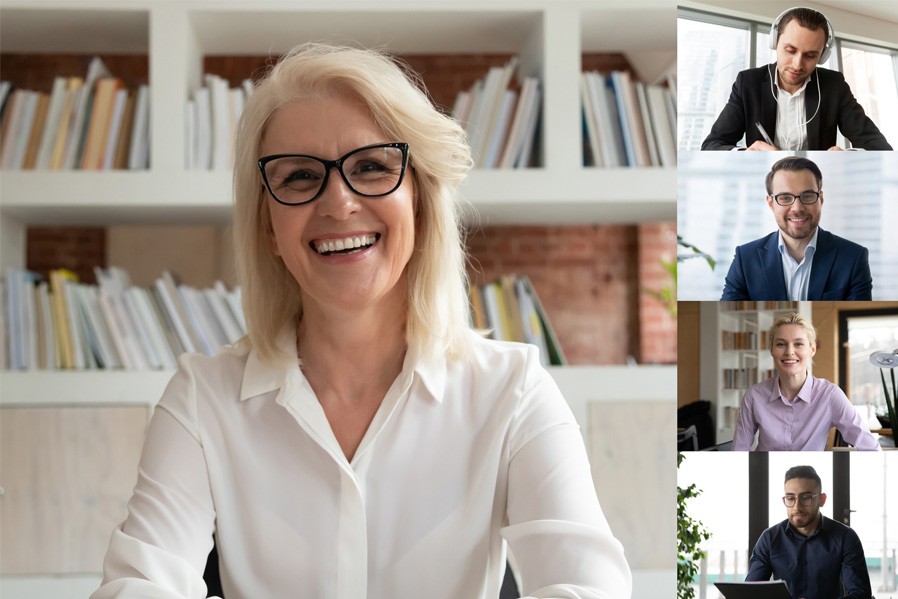 16 Jul 2020
Leading a team of remote workers? 3 strategies for success
We've led dozens of corporate teams through virtual leadership development programmes, and this experience, and our focus on ensuring remote learning is effective, has provided us with some valuable insights that can be applied by those leading teams of remote workers.
If you think back to this time last year, the way people worked in your organisation probably looked very different to today.
The need for social distancing, following Covid-19, has meant that almost all organisations with office-based workers have enabled remote working.
And while, for the most part, the adoption of remote working has been forced upon organisations, there is plenty of evidence that both employers and employees are benefitting from the change.
One recent study showed that remote workers are 35% – 45% more productive than people who work in corporate offices (Gartner, 2020), and 77% of executives say allowing employees to work remotely may lead to lower operating costs (Flexjobs, 2020).
But remote working also creates challenges – chief among them, how leaders manage and motivate their teams when there is limited face-to-face contact.
While scheduling regular Zoom meetings is an easy enough way to stay on top of how individuals are tracking, ensuring teams remain engaged and empowering people to collaborate and share ideas is a lot harder.
We've led dozens of corporate teams through virtual leadership development programmes. Our focus on ensuring remote learning is effective has provided us with some valuable insights that can be applied by those leading teams of remote workers.
Align people around purpose
When you're not sitting side-by-side in the same office, it can be hard to keep teams engaged. Having a common goal or purpose that individuals are invested in achieving together makes it much more likely that your team will remain excited about their workload. They'll also be more motivated to overcome the barriers of remote working to collaborate on novel solutions.
Break down digital siloes
In an office environment, it's easy to share knowledge – we can saunter over to a colleague's desk to ask a question, or discover that someone else has already solved a problem we're facing during the course of a casual conversation.  Take away those spontaneous interactions and, all of a sudden, a whole lot less experience is being shared around the team.
Technology that's chat enabled is a really good way of keeping spontaneous communications going. This is invaluable because, as we all know, some of the best ideas are exchanged outside of formal meetings.
Be adaptable
Part of the attraction of remote working for employees is the ability to better balance personal commitments with work. Whether that means ducking off to be a parent helper at school mid-morning or being able to squeeze in a run in the afternoon – this kind of freedom and flexibility is often more valued than financial incentives. The ability to work flexibly is also a leading reason behind the increase in productivity for remote workers – they know that their employers are more interested in what they achieve than how many hours they've been at their desk.
For leaders this means setting clear expectations around what needs to be achieved, and then empowering their people to do a great job, as efficiently as they can.
If you're leading a team of remote workers and finding it a challenge, trust us – you are not alone!
Leading virtually is very different to leading in a face-to-face context. Covid-19 has meant many leaders have suddenly found themselves having to adapt their usual strategies for getting the best out of their teams.
To help leaders at all career levels improve their leadership skills and effectiveness, we've created a targeted virtual leadership development course – Leadership Connect. Over 12 weeks we'll help you become a more effective leader and overcome the leadership challenges you're facing.
Find out more here.
Interested in learning more about how a coaching approach could help you to develop your team?
To arrange a no cost, no obligation conversation, contact us.
Contact Us
Download our free resource on agile leadership.
View eBook