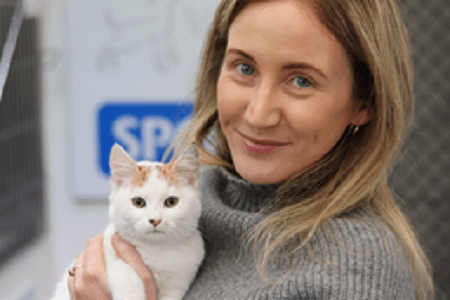 Case study
SPCA: Supporting Purposeful Leadership
Business need:
SPCA helps protect over 35,000 animals in New Zealand who are sick, injured, abused or simply abandoned every year. In 2019, as SPCA started to embed the new overarching 'One SPCA' strategy, they engaged Mantle to help develop purposeful leadership and leaders across the different divisions and in their Centres around the country. The charity also had the key priority of supporting these leaders to become the best versions of themselves.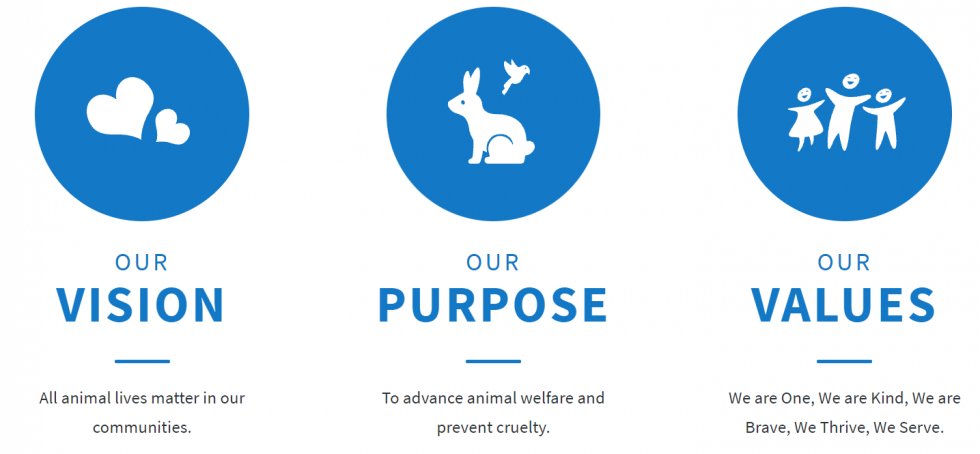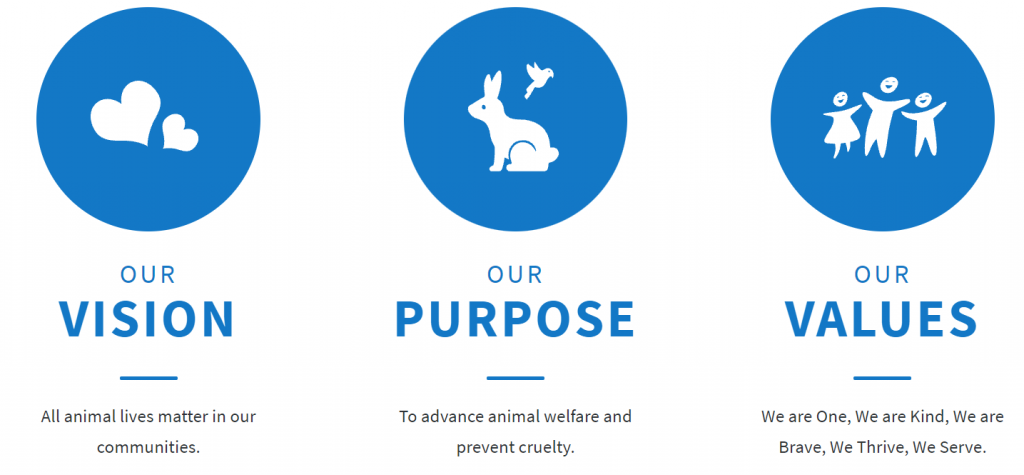 Our solution:
Mantle designed a practical, purpose-built programme that engaged the broad range of leaders at SPCA – comprising Area Managers, Centre managers, Op Shop managers, Functional managers and team leaders. The design of each training module was underpinned by SPCA's strategic mission 'to advance animal welfare and prevent cruelty.'
Leadership development that supports SPCA's strategic priorities
Led by Mantle's leadership experts, including Denise Carter and Ruth Donde, the evidence-based development programme supports SPCA's strategic priorities. While it began as a traditional learning journey (using a combination of face-to-face delivery and online activity), Mantle was able to continue to help SPCA's leaders to remain effective during the upheaval brought about by COVID-19 in 2020. This saw Mantle easily adapt the programme to a fully virtual experience.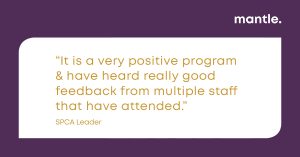 Programme outcomes:
By mid-August 2021, over 170 staff had completed the development programme to become more confident, purposeful and therefore effective leaders. Through surveying participants before and after programme completion, these key people have self-identified measurable improvements in their abilities – including:
Confidence and capability as a leader – 16.6% increase
Effective collaboration – 15.7% increase
Ability to deal with conflict effectively – 12.6% increase
Effectiveness in communication – 12.2% increase
Ability to effectively deal with change – 12% increase
The results of the SPCA's latest staff engagement survey showed positive improvement in critical areas. Leaders were shown to overwhelmingly:
Treat people with respect – 86% positive
Live the SPCA values – 82% positive
Encourage and be willing to act on suggestions and ideas from their team – 82% positive
Communicate the goals and objectives of their team effectively – 80% positive
Provide the team with regular, useful and constructive feedback – 76% positive
"It's been a hugely successful programme and has had a fantastic positive impact on our people, creating a set of tools that help SPCA deliver on our mission and purpose."
Julia Wiegandt-Goude GM – People, Culture and Safety